Stratford Autojumble offers the chance for a good old-fashioned rummage! This year, make sure you pencil in the 2020 dates into your diary for lazy Sundays browsing for bits and bobs – or maybe bolts and belts –for your unfinished automotive project. It's just how Sundays should be!
The event takes pride of place in the centre ring of Stratford Racecourse, where you will find stalls packed from pillar to post with everything for your car/bike/bus/anything on wheels. Specialist and general trade stands will be aiming to tickle your fancy with items to fill that special spot in your shed!
This is the ideal place for traders and visitors alike to meet and haggle over parts and spares. You can wander for hours, enjoying the friendly atmosphere and losing yourself in the jungle of jumble. Catering units will be on site, so grab yourself a cuppa and a bite to eat to satisfy those hunger pangs while you're browsing at your leisure.
Stratford may be better known as Shakespeare country, but if you're after a car bonnet rather than a sonnet, this is the place to be. You'll definitely find what you need at Stratford Autojumble!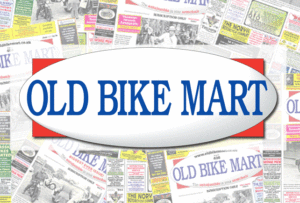 We are offering Stratford Autojumble goers an EXCLUSIVE offer! 5 issues for £5! REALLY! Go to www.classicmagazines.co.uk/obm284 to get this great deal, or call customer services on 01507 529529 and quote OBM284.
This error message is only visible to WordPress admins
Warning: The account for autojumbleuk needs to be reconnected.
Due to Instagram platform changes on March 2, 2020, this Instagram account needs to be reconnected to allow the feed to continue updating. Reconnect on plugin Settings page
NEWSLETTER
Keep up to date with all the latest autojumble news!
Sign up to receive regular email updates about the Stratford Autojumble.